Howdy, friends and strangers! After the little break last Sunday, I'm very happy to have another guest here in k-town today, please welcome Esther from Happy in Red!
"Hello everyone! Sweet Barbara has invited me to be a guest blogger on her wonderful blog and really, how could I refuse? Today I am telling you a little bit about myself and my crochet.
So, here's me: Esther also known as
Happy in Red
. I am a 30 yo from Utrecht, The Netherlands. I am a journalist and (web)editor by day. I write for magazines and websites. Writing is my biggest passion and I feel so incredibly lucky that I was able to make a profession from what I love to do best. Since the start of this year I am my own boss: a freelance writer. Isn't that fabulous? I am also married to my big love, we've been married now for 1,5 year.
But then, I am a crafter at night! About 2 years ago I picked up the hook. I guess I was starting to feel dissapointed about what I was able to buy in shops. It seems to me like all the clothes from the big chain stores looked the same and my friends and me would sometimes even end up buying the same the same things, even though we are such different people! I felt I wanted to do something different for a change. So when I picked up my crochet hook, I was actually planning to make some applications to spice up my clothes and bags. Little did I know crocheting would become a big thing in my life.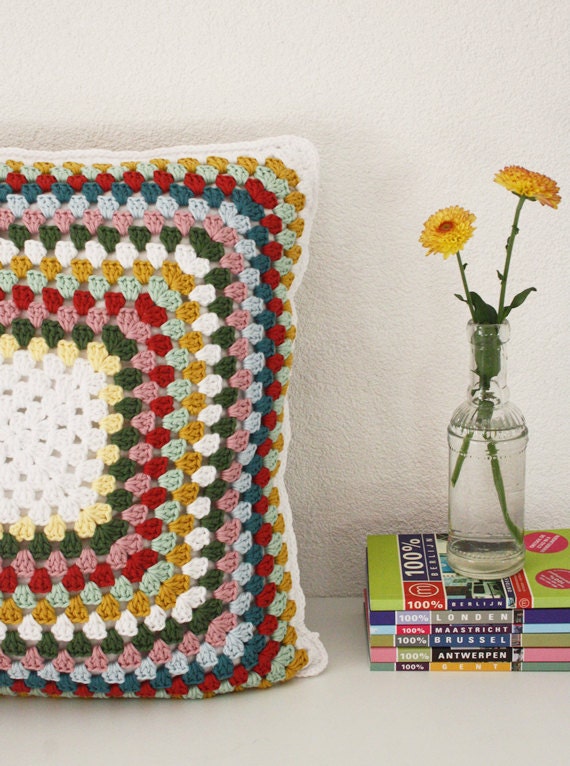 I wish I could tell you guys a fabulous story about how I learned to crochet. I wish I could tell you my grandmother taught me how to. She was a great crocheter and made wonderful doilies and amigurumi figurines. But unfortunately my gran passed away when I was 15 yo and never taught me how to crochet. Though I doubt she would have had much pleasure from teaching a grumpy teenager to crochet and I doubt I would've had the patience for it at the time. Nope, I taught myself how to crochet. Using Youtube and some library books. But no matter how I learned it: I know I love it.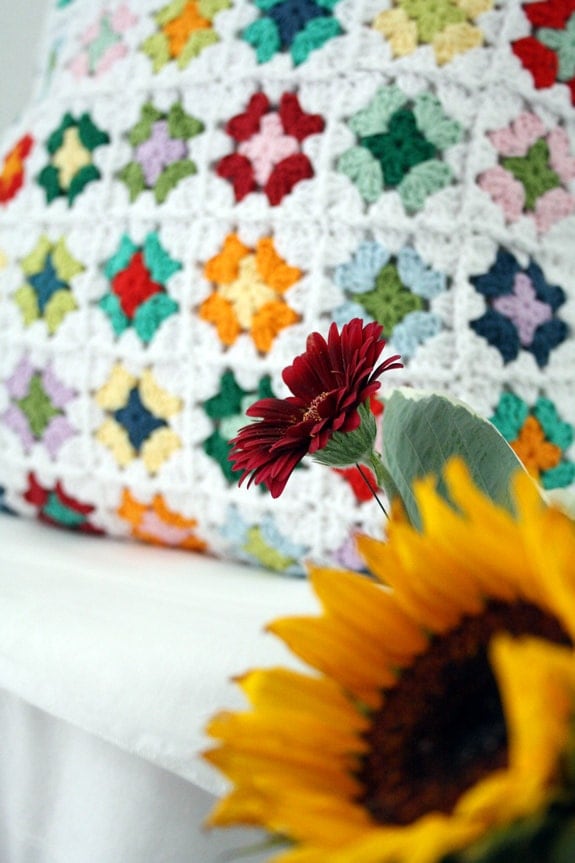 It wasn't long after I started to crochet that I also discovered blogging. I found some really great blogs online to help me with crochet. It seemed like a fun plan to also start a blog and so Happy in Red was born. Why Happy in Red? Well, I have Red hair... and am (finally) pretty happy about that.
On my blog I can combine two things I love so much: crocheting and writing! It's like a match made in heaven and I love blogging so much. It has opened a great world for me. I mean, it's so easy to get in touch with other people that crochet. I don't have any friends that like to crochet, so it's fantasic to have found a group of 'online friends' that do and that I can share inspiration with. On my blog I love to share happy finished project and I also have some
crochet tutorials
on there. Check them out if you like.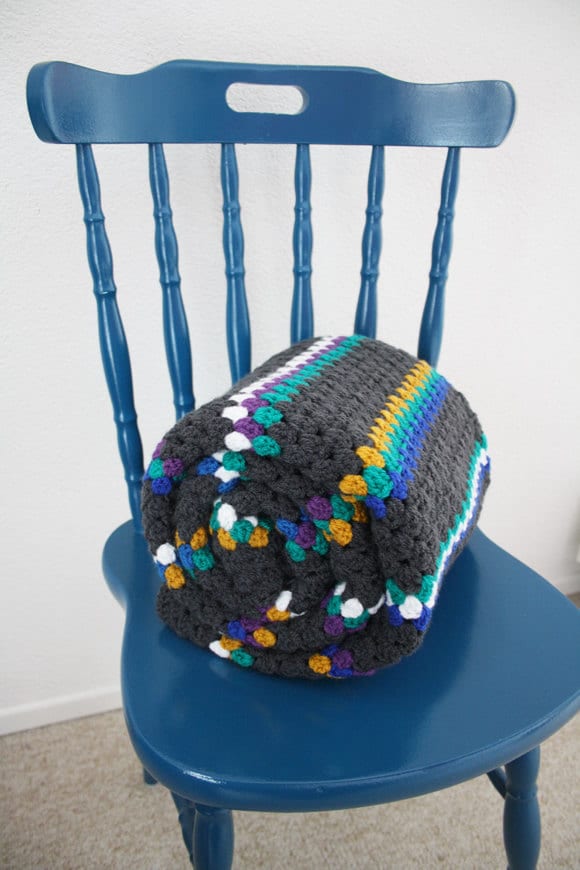 So, what do I like to crochet? I have to say that I am actually addicted to making blankets and pillow covers. Granny squares ar such a great crochet pattern. They are so easy to make, yet you can make so many different things with them! If you feel like making a crochet blanket, just make a granny square blanket. There's nothing like chilling out on the sofa, with a book and a cup of tea nicely snuggled up under your home made granny blanket.
I love making granny square blankets so much that after a while, I kind of had a lot of them and that people also asked me to make them custom made blankets as well. So, I took a deep deep breath, and on my 30th birthday I gave myself a great present: I opened my very own
Etsy shop
! A special place for my crochet.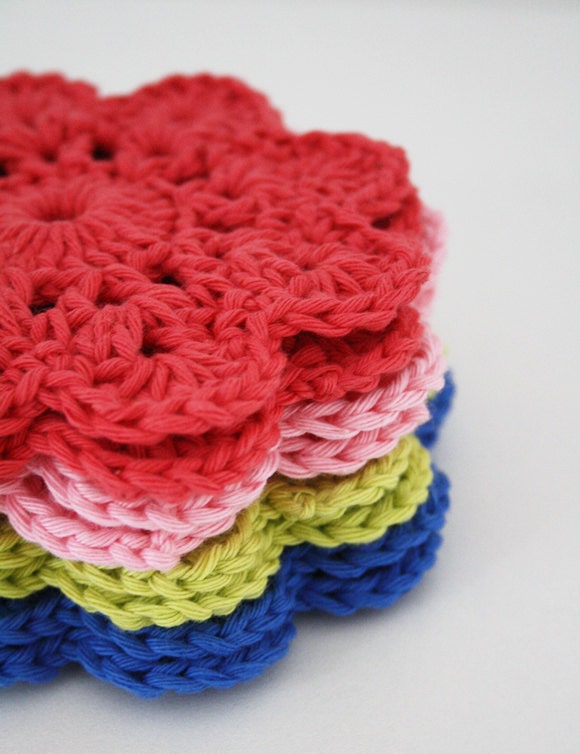 So, this was me here in K-Town today! I loved being here. Thank you Barbara for the opportunity to be a guest blogger. And I hope to see you over at
Happy in Red
! If you'd like to get social with me, you can also find me on
Facebook
,
Twitter
and
Ravelry
."
Thank you Esther for this likeable and personal guest post, it was a pleasure to have you here! :)
I hope you all enjoyed meeting Esther here today, and just in case you wonder who's my next visitor in k-town... - I'm as excited and curious as you are! :)